Online Blackjack Variations
Where Did Online Blackjack Come From?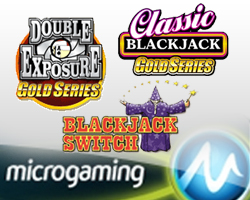 Blackjack, sometimes called twenty-one, is the most popular casino card game in the world. Just like many other casino games that are widely popular today, its origin is actually unclear. There is some speculation that it may have originated in 17th century Spain, but little hard evidence exists to back up this claim. Most historians instead believe that blackjack originated in France, as it appeared in French casinos around the turn of the 18th century.
Practically any person that gambles at casinos today will be familiar with the game or would have played it themselves. All land-based Australian casinos have blackjack tables and the game is played by thousands of people each day.
Computer-based blackjack games existed in the 1980s, but it wasn't until online casinos appeared in the mid 90s that online blackjack games became available to gamblers. Microgaming, one of the world's leading developers of casino software, offers a variety of online blackjack games, such as Classic Blackjack, Double Exposure Blackjack and Blackjack Switch.
Basic Rules of Blackjack Games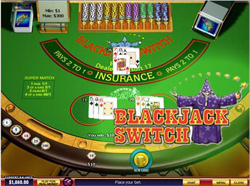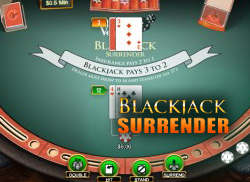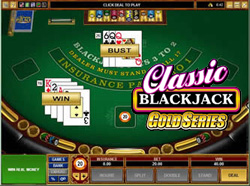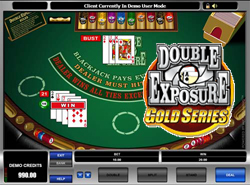 There are a few variations of online blackjack games, but they all follow a common theme. The objective of the game is for the player to get a hand that is higher in value to the dealer's. In order to accomplish this, the player will typically want a hand that is as close as possible in value to 21, without going over it.
If the player or dealer gets a hand worth more than 21, this is called a "bust" and they automatically lose. In blackjack the values of cards 2 to 9 are their face value; the 10, jack, queen and king are valued at 10, and an ace could be counted as 1 or 11. The suits of the cards do not matter. In Traditional (Classic) Blackjack, the dealer gets one card face up and the other one is hidden.
The dealer stands on all 17's and a blackjack is paid 3:2. Blackjack Surrender has similar rules, except that the player can "surrender" their bet by giving up half of their bet after they receive their first cards and giving up their hand. Blackjack Switch was invented in 2009 and is slightly different from Classic Blackjack. Here, the player gets two hands and can switch the top card between the hands.
Blackjacks are paid 1:1, and if a dealer gets a hard 22, all player hands, except a natural blackjack, will end in a draw. Double Exposure Blackjack is yet another variation. In this game, the dealer gets two face-up cards, which gives players a lot more information on whether they should stand or hit. For example, if the dealer has a 19 and the player has a 17, the player would hit even if their chances of a bust are high, as they need a 20 or 21 to beat the dealer. As seeing both of the dealer's cards is a big advantage to players, blackjacks in this game are paid 1:1 and players always lose if they tie with the dealer.
Types of Online Blackjack Games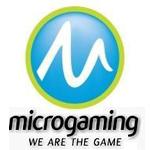 Microgaming casinos offer a diverse range of online blackjack games, such as traditional online blackjack, but also many of the variations like Double Exposure Blackjack and Blackjack Switch. There are numerous advantages that Australians have when playing blackjack online as opposed to a land-based casino. Online betting limits are quite flexible, with many casinos allowing bets ranging from $1 to $500 per hand.
Online blackjack games typically proceed much faster than at a land-based casino, which gives the player the opportunity to play more hands. Furthermore, many online casinos give bonuses to blackjack players, based on the amount that they deposited with the casino.
This allows the player to get a higher bankroll and thus the opportunity to play longer, with potentially more winnings. Finally, online casinos are available 24 hours a day, 7 days a week, and a player doesn't even have to leave their home when they want to gamble.